The SCA in Germany and Austria
You are interested in the SCA but you don't live near Hanau? If you speak German, visit the Site of German-speaking Groups:
www.deutsche-sca.de
Unser Shire. Unser Königreich.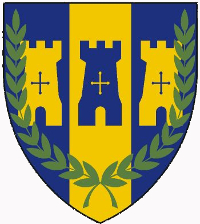 Der Shire von Meadowmarsh ist Teil des Königreichs Drachenwald, das Gruppen von Südafrika im Süden über den Nahen und Mittleren Osten bis nach Russland im Norden und Island im Westen beinhaltet. Entsprechend vielseitig sind unsere Mitglieder und Aktivitäten,zu denen Turniere, Feste, Workshops, Festmahle, Hofhaltung sowie alle Künste und Wissenschaften gehören, die es in der Zeit von ca. 600 bis 1600 in der Region gab. Learn more about Drachenwald...