The SCA in Germany and Austria
You are interested in the SCA but you don't live near Hanau? If you speak German, visit the Site of German-speaking Groups:
www.deutsche-sca.de
Our Shire. Our Kingdom.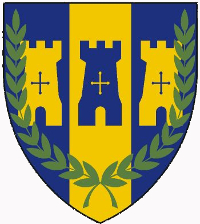 The Shire of Meadowmarsh is part of the Kingdom of Drachenwald, wich consists of Groups from South Africa in the South, the Near and Middle East up to Russia and Island in the North. As many Countries we are in, as many-sided are our members and activities which contain Tournaments, Feasts, Wokshops, Banquets, Court and all Arts and Sciences as they existed in the time between around 600 till 1600 in our region.. Learn more about Drachenwald...